Home Street Home
HSH Internship
An internship in Home Street Home is optimal for vocational school, university or technical university students. We have hade students in the fields of sociology, nursing and other university fields complete their internships here.
Search for experiences
A trip of a lifetime
Do you also dream of an exchange abroad?
Do you dream of going abroad, but school seems to take most of your time? What if you would complete your internship in Kenya?
An internship in HSH project is a good opportunity to experience your field in the international perspective. The working environment of HSH offers unique possibilities to work with important values and simultaneously learn about the new culture.
For who?
An internship in HSH project is ideal for vocational school, university or technical university students. We are happy to take interns from different fields.
Ask more, if you are wondering whether there are work opportunities in your field!
Projects and working
We run a week-program for our projects. The week-program changes every week and includes a variety of work tasks and projects. Interns participate in week-programs and in addition focus on some special task in their field of interest.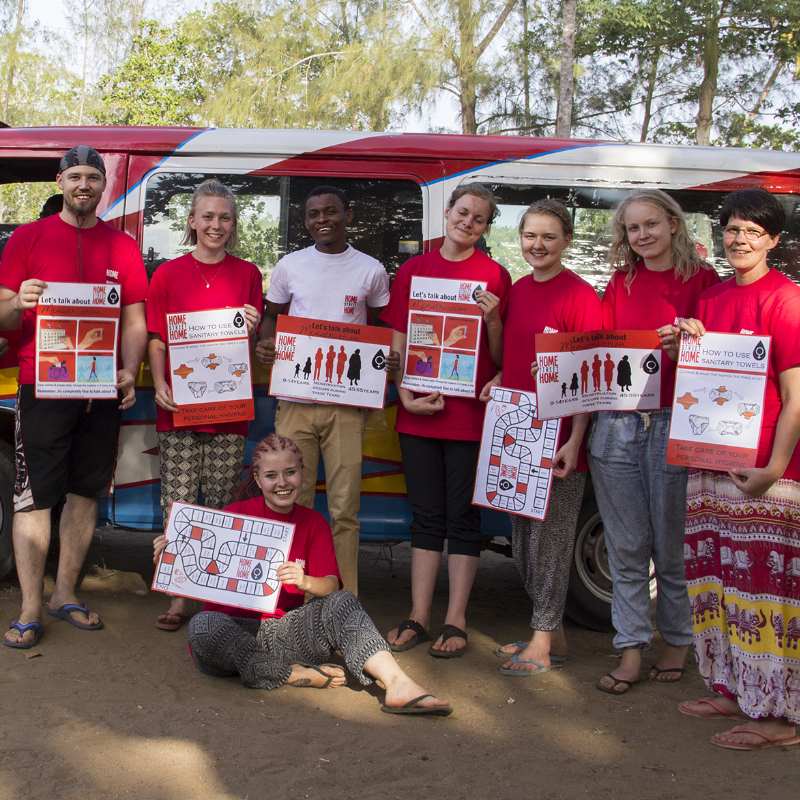 Tee tärkeää työtä
Vapaaehtoistyön hinnat
Accommodation
We host volunteers and interns in the village of Makongen for Host families. The village of Makongen is a small village of 2500 people by the sea. The average income level is $ 1 per day. Families have no running water and electricity is limited. Volunteers / trainees have their own family room. You can also go out with a friend / partner and stay in the same family.
Prices
Price includes full guidance in addition to the accommodation before and during the stay. On-site, our responsible person is always available and ready to assist in any situation. In addition, our team will be happy to assist and advise on everything before and during the trip.
First month 400 €
The following months 350 €
Accommodation in the Host family (includes 3 meals a day)
(For journeys of less than one month, the price is calculated according to the situation and the length.)
Transfer from Mombasa Airport to the village 50 € / direction (optional).
How to join?
Contact your school's international coordinator and discuss your internship opportunities abroad. Discuss the opportunity also with the teacher in charge of your internship and find out the goals and requirements of the internship.
Through the form below, send a short description of yourself, which includes your degree, school and details concerning your internship as well as your motivation to join us.
Fill the form
Exchange to Kenia
NOTE! We've received your message when a form
appears after submitting the form. "Thank you for applying! We will get in touch as soon as possible ".
Find Us
Please feel free to contact us
Home street home ry / Kenya
Home street home ry / Finland